The natural selection imitates life, behaves like nature, and seeks to become a harmonious addition; mastery and balance of life's variables to profound relationship with the river and land, nature structures joining our landscapes placing total focus on the existing natural surroundings.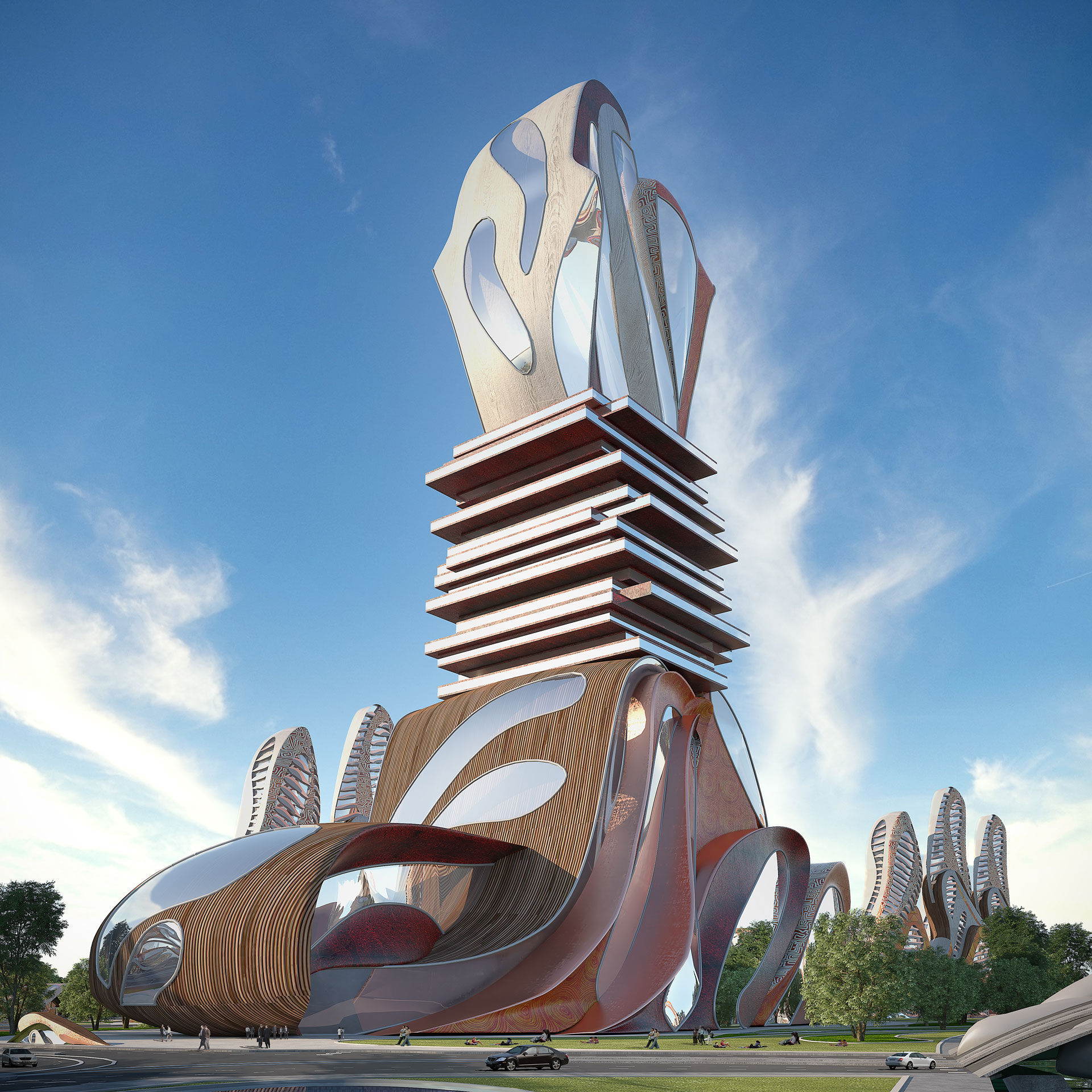 A smart city like NRC was perceived to be a harmonic blend of history with character, heritage, aesthetics, architecture, economy, environment and modern lifestyle, to engage citizens, to deliver city services, and to enhance urban systems.
The goal of NRC is to create a futuristic city where it accommodates mixed use of entertainment and services for all types of residential buildings, resorts, education, health, technology, financial, bio farming, light industry and sport districts in a futuristic format business. The dynamics of the integration will enhance new ideas and knowledge in a constantly evolving process.
The aim for (NRC) is to give the area a significant identity within an attractive setting to better modernize the development and the citizens of Congo. The design vision proposes a separation between pedestrian and vehicular traffic, and public spaces within each site. The nature creates a continuous green open public space connecting part of the developments, and provides shelter for local plants and animals. Green roofs will provide additional landscaped areas. Environmental modeling programs will be used to develop the building forms, permitting natural lighting and views while mitigating solar gain Energy-reduction.  NRC will be one of the first LEED certified projects in Congo.