Sarab development (AL Sahraa H.Q.) established a new urban edge to the north east of Abu Dhabi, as well as a new address for AL Sahraa Group, clearly from which access is gained to the major element of the scheme.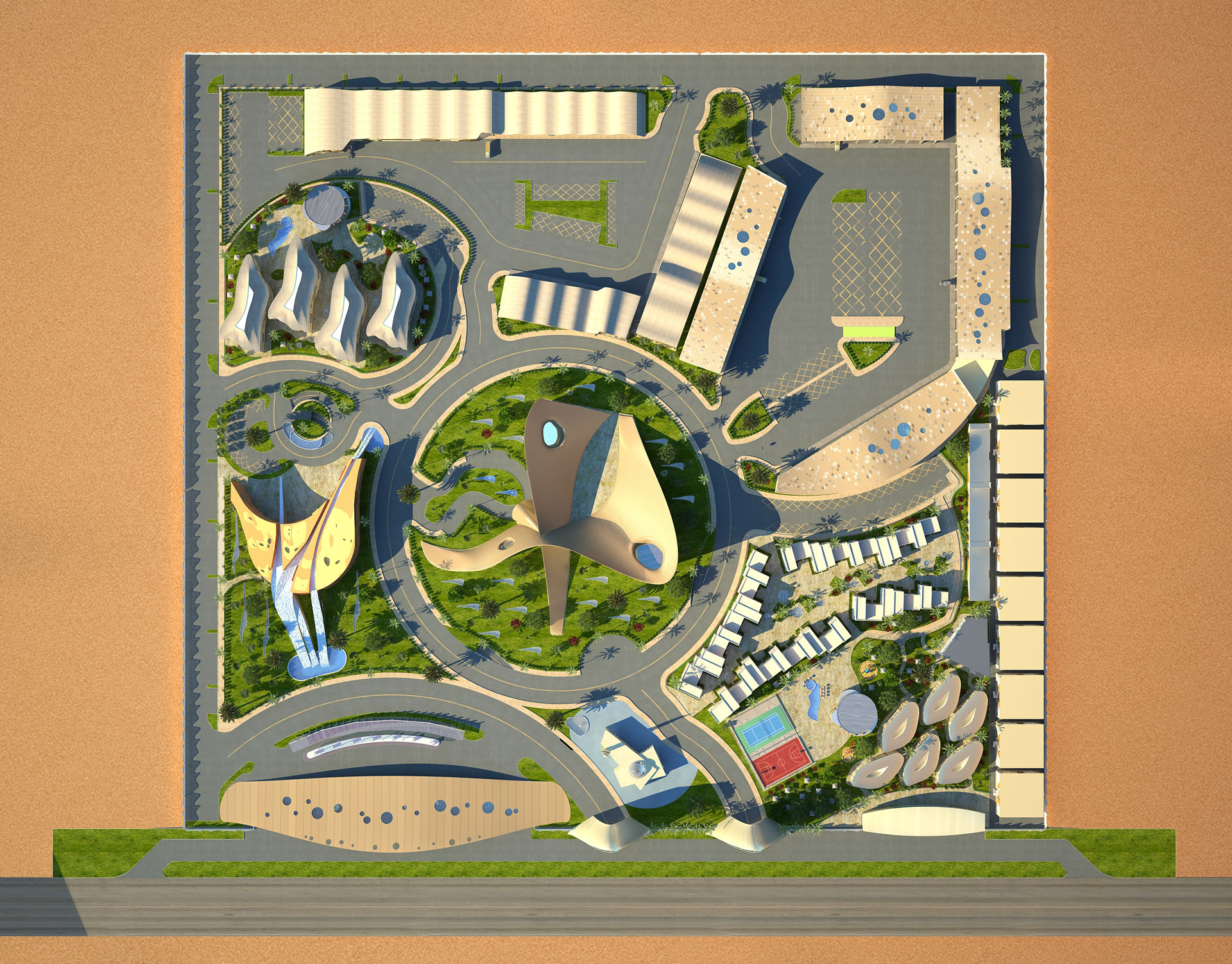 The main idea of this project is to design a new urban quarter that reflects the nature of the desert using a high-end architecture. Some buildings were designed in the form of dune and tents and others in the form of drops and waves.
The landscape surrounds the buildings gives the impression of a green oasis in the heart of the desert. In addition, the building color scheme completes the inspiration.